Special effects have been used in horror movies for many years and today these have been made easier with advances in technology. Technology now drives scientific discovery and exploration in horror movies. If you are an independent filmmaker like Jason Murphy and you want to make a horror movie, you will have to be a bit technical savvy with special effects in your movie. Today, makeup alone cannot bring out characters that audiences want to see in horror movies. This is because audiences nowadays want to see lots of gore. Furthermore, HD cameras have turned makeup in horror movies into a form of art that requires astounding attention to detail.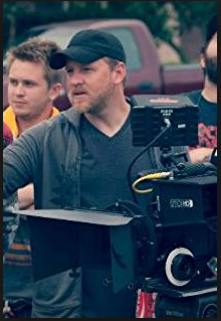 You will have noticed that the introduction of CGI (computer generated imagery) in filmmaking is slowly replacing rubber-suited zombies and shuffling monsters of the past. But while technology is changing the way special effects are used in horror movies, it should not be given a lot of weight in production. This is because audiences actually like the palpability of practical effects in horror movies. This also means that a filmmaker should be able to use emerging technologies such as 3D printing to be able to turn silicon and rubber into corpses and aliens, and role players into monsters.
In Monsters At Large, an upcoming family-friendly horror film by Jason Murphy, role players have been turned into monsters and 3D printing has been used to make a device called "Lord Almighty". A very important point to note is that the use of special effects and makeup in horror movies needs an artist's eye and technical touch. In order to produce a great horror movie, your makeup artist or VFX artist must be able to repurpose materials and use different techniques to ensure an unblemished onscreen look. And while computer graphics offer a cheaper option of introducing special effects of any scale, prosthetic makeup still plays an important role in horror films.